Slide 1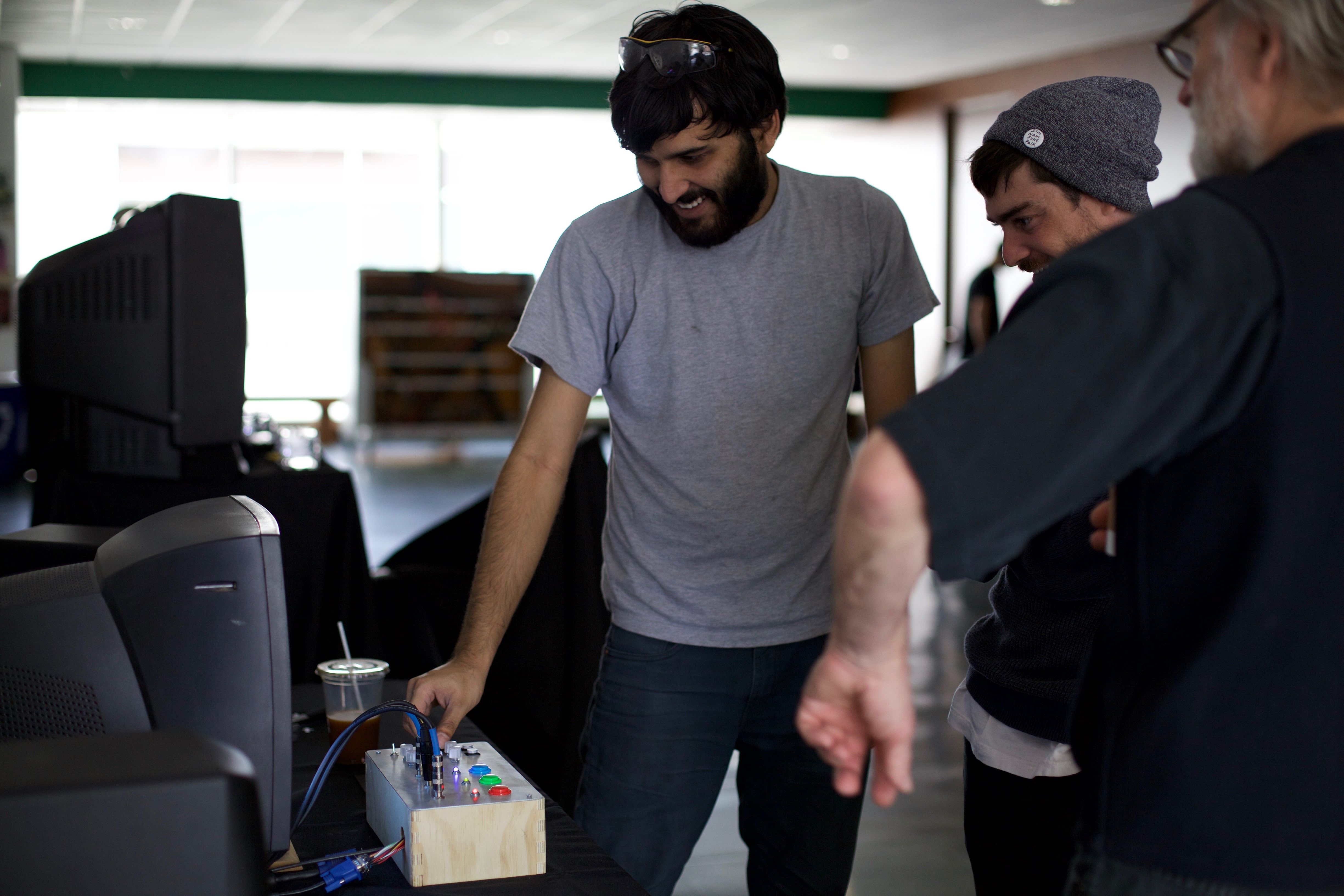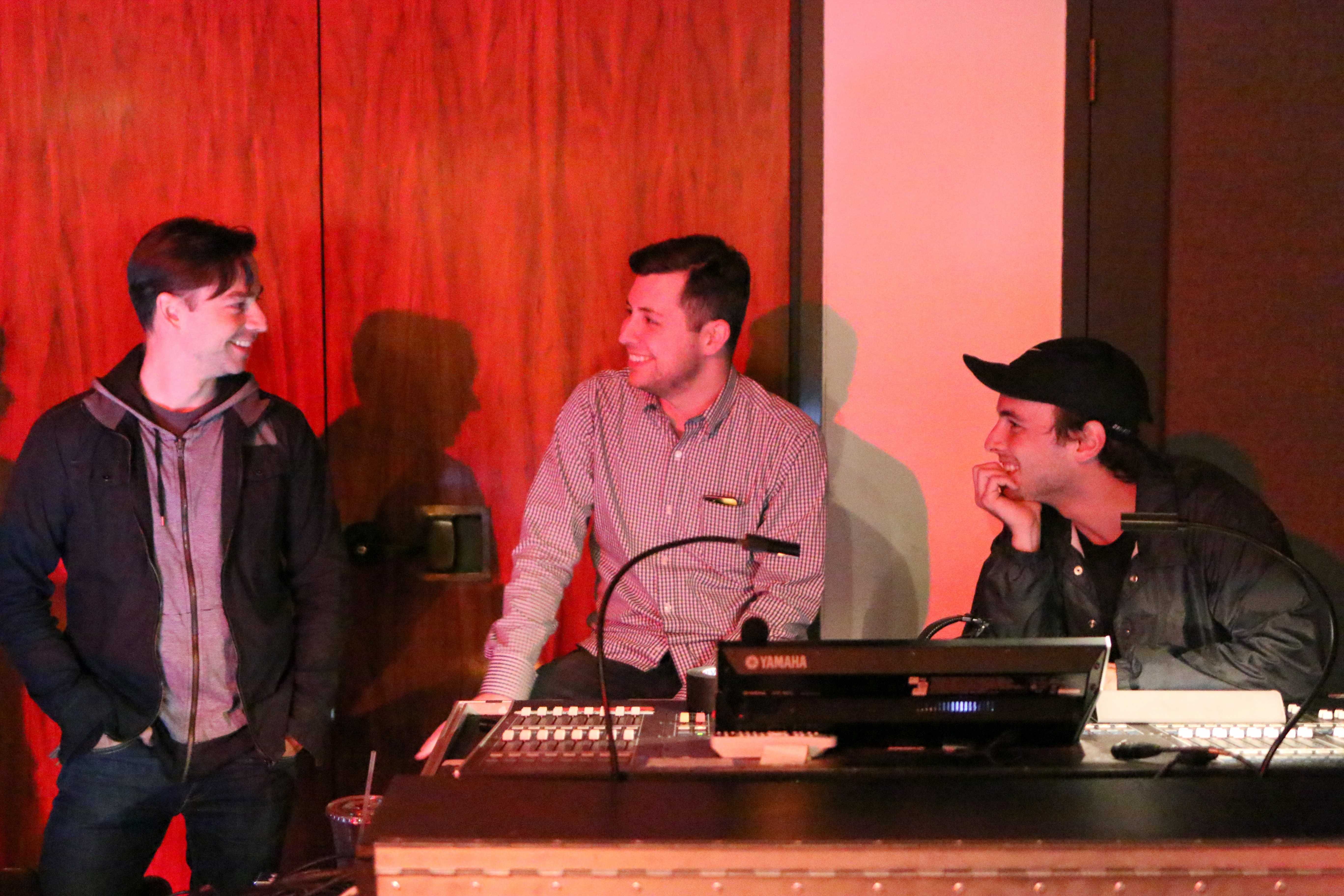 Clay Burton
BFA 2017
Daniel McNamara
MFA 2017
Francis Daniel Crook
BFA 2017 – Currently as a part time assistant for television composer and voice over assistant recording engineer for formosa interactive.
James Anderson
BFA 2017
Kamari Carter
BFA 2017
Nathan Villicaña-Shaw
BFA 2015 & MFA 2017
Carl Burgin
BFA 2011 & MFA 2016 – Is currently Special Faculty at MTIID as well as teaching music technology at Wildwood High School. Carl is the founder of Proximal Records based in Los Angeles.
Cordey Lopez
MFA 2016
Griffin O'Neill
BFA 2016
Jacob Penn
BFA 2016 – Jake Penn develops audio plugins for Output Inc, tours as a live performer under the pseudonym Mumukshu, and teaches as adjunct faculty at MTIID.
Juan Pablo Yépez
MFA 2016
Martin Velez
MFA 2016
Meason Wiley
BFA 2009 & MFA 2016 – Currently a professor of Music Technology at Austin Community College.
Rodrigo Sena
BFA 2014 & MFA 2016
Bruce Dawson
MFA 2015
Daniel Jodeci Reyes
BFA 2015
Devin Ronneberg
BFA 2015
Dexter Shepherd
BFA 2015
Elliot Glasser
BFA 2015
Hil Jaeger
BFA 2015 – Currently working towards her MFA at Mills College in Oakland, California.
Bruce Lott
BFA 2014 – Worked on R&D and Web development at Kadenze doing and is now programming videogames for WayForward.
Daniel Chasman-Beck
BFA 2014 – Worked as an elementary school Science/Computer Programming/Audio Production teacher for highly gifted students. Is it currently a Behavior Therapist at an NPA working in Special Ed. school, home, and clinical settings.
Eric Singleton Jr
BFA 2014 – Currently works as a freelance multi-media artist and web developer in the greater Seattle, WA area
Newman Richard Wolf
BFA 2014
Andrew Flores
BFA 2013
Youngmin Joo
BFA 2013 – Previously worked as Software QA Engineer at Universal Audio and is now working at mobile game company Pocket Gems as QA Analyst and Sound Designer
Dimitri Diakopoulos
BFA 2012 – Graduated with his MFA (after completing his BFA) in MTIID and now works on experimental prototypes in Intel's Perceptual Computing Lab.
Boone McElroy
BFA 2012
Peter Gonzales
BFA 2012 – Working in music engineering and production at Capitol Records, Hollywood, California.
Tomio Ueda
BFA 2012 – Tomio Ueda Tools and Tests Frameworks as an Engineer for Core Audio at Apple. Part of a NorCal modular synth duo with James Cigler.
Mo Zareei
BFA 2012 – Now pursuing his PhD at the New Zealand School of Music in Wellington, New Zealand.
Darren Hanson
BFA 2012 – Currently writing and touring the US/UK/Asia with his music projects Monolith, and Ghost Judas.
Cheyne Bush
BFA 2012 – Cheyne Taylor Bush Produces and performs as Tetrad, signed to labels such as ZamZam Sounds, Foundation Audio, and Gourmetbeats, and tours the US and UK/EU
Jim Murphy
BFA 2010 – Currently a Ph.D. Student in Sonic Arts at Victoria University of Wellington in New Zealand.
Steve Rusch
BFA 2010 – Currently is a House Engineer at Westlake Recording Studios
Joe Cantrell
BFA 2009 – Went on to do a MFA from University of California at Santa Cruz.
Owen Vallis
BFA 2008 – Currently a PhD Student in Sonic Arts at Victoria University of Wellington in New Zealand. He also has done an Internship with Nokia Research and now a Faculty member at California Institute of the Arts.
Matthew Hettich
BFA 2008 – Went on to do an MFA at Mills College and now currently works designing, programming, testing, and marketing innovative MIDI controllers for Ketih McMillen Instruments.
Jeff Lufkin
BFA 2009 – Currently signed to Tokyo label Motion+- as Eli Walks.
Jasmin Blasco
BFA 2008 – Currently works on marketing innovative MIDI controllers for Ketih McMillen Instruments.[/cs_text][/cs_column][/cs_row][/cs_section][/cs_content]