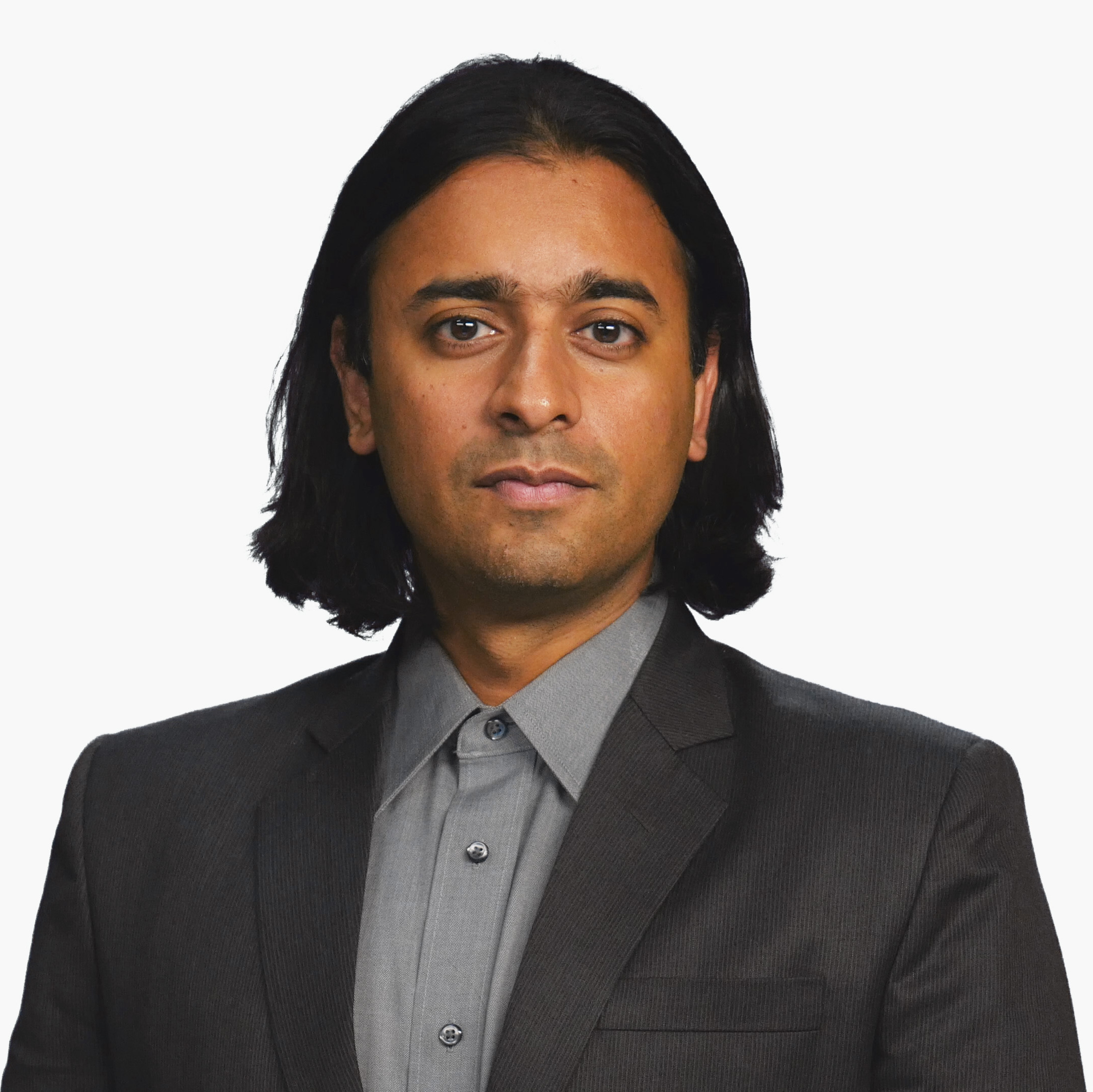 DIRECTOR OF MTIID & Associate Provost for Creative Technologies
Ajay Kapur defines himself as a "Musical Scientist." The "Scientist" in him organizes experiments on how computer programming, electrical engineering, and digital signal processing can be used in artistic practices. The "Musician" in him gathers all the current technology from his laboratory into modules that can be used in the concert hall, writing modern music while blending traditional techniques. A large body of his work is centered around how humans and machines can interact symbiotically to create new forms of artistic expression. More specifically, Ajay's research revolves around one question: "How do you make a computer improvise with a human?" Using the rules set forth by Indian Classical music, he has been driven to build new interfaces for musical expression by using microcomputing, sensor technology, and artificial intelligence, while designing and building programmable mechatronic musical instruments. He now leads a team of artists and engineers exploring the intersection of music, composition, storytelling, science, and technology in the KarmetiK Machine Orchestra.
Ajay is currently the Associate Provost for Creative Technologies at the California Institute of the Arts, as well as the Director of the Music Technology program (MTIID). He also co-founded and advises a Ph.D. Research Group in Wellington New Zealand called Sonic Engineering Lab for Creative Technology. A risk-taker and entrepreneur at heart, he has also co-founded three successful companies in the areas of education technology, experiential art, and artificial intelligence. He received an Interdisciplinary Ph.D. in 2007 from University of Victoria combining computer science, electrical engineering, mechanical engineering, music and psychology with a focus on intelligent music systems and media technology. Ajay graduated with a Bachelor of Science in Engineering and Computer Science from Princeton University in 2002.
Ajay has published close to 200 technical papers and presented lectures across the world on music technology, education technology, human-computer interfaces for artists, mechatronics for creativity, modern digital orchestras, and artificial Intelligence. His first book "Digitizing North Indian Music", discusses how sensors, machine learning, and robotics are used to extend and preserve traditional techniques of Indian Classical music. His latest book "Introduction to Programming for Musicians and Digital Artists" is a textbook for artists to learn computer science.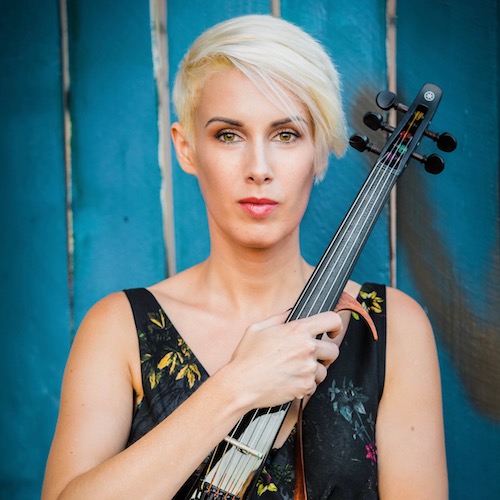 FACULTY IN MUSIC TECHNOLOGY: INTERACTION, INTELLIGENCE AND DESIGN (MTIID)
Madeline Falcone is a producer and violinist dedicated to the performance of contemporary music and to the support of innovative artistic events. As a producer, Madeline has been part of the CalArts Expo team since 2014, and has produced creative events and festivals for the Ojai Music Festival, The Broad Museum, the Greater New Orleans Youth Orchestras, and REDCAT. As a performer, Madeline co-directs the Los Angeles-based Isaura String Quartet, and has performed and recorded with artists including The Eagles, Trans-Siberian Orchestra, The Temptations, All-American Rejects, Angel Olsen, Jóhann Jóhannsson, and Deltron 3030. Madeline holds a MFA from CalArts in Violin Performance.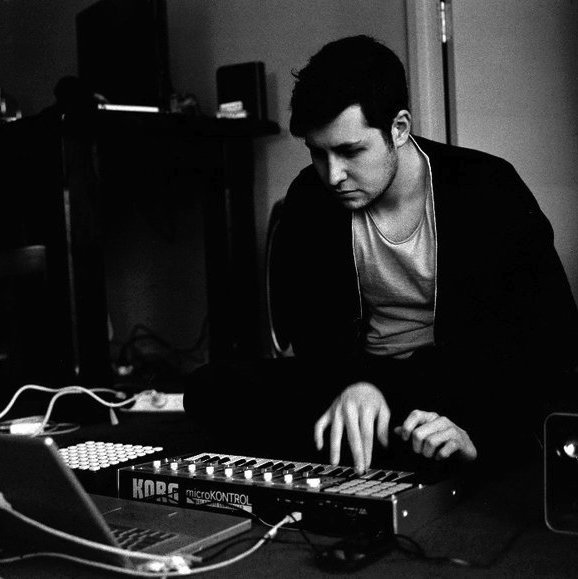 Jordan Natan Hochenbaum is Chief Creative Officer and Vice President of Engineering at Kadenze, a company he co-founded that is redefining online learning for the arts and creative technology. He also serves as faculty in the Music Technology and Digital Media programs at California Institute of the Arts, where he teaches creative coding, engineering, computational & generative graphics, music production, and performance. His work involves leveraging machine learning in the arts, designing novel interfaces for musical performance, multimodal sensor systems, and playing and composing in a wide range of musical genres. Since 2012 he has released over 18 records on renowned electronic music labels, and regularly performs and DJs internationally. As co-founder of FlipMu, Jordan has explored large-scale interactive environments (such as the recent 4-story multitouch cube for RedBull and Vita Motus), real-time data sonification, generative audio-visual systems, and musical interface design with open source aesthetics. Co-founding the Noise Index, he has exhibited installations and public artworks that question our relationships with technology, in New York, London, Paris, and Los Angeles.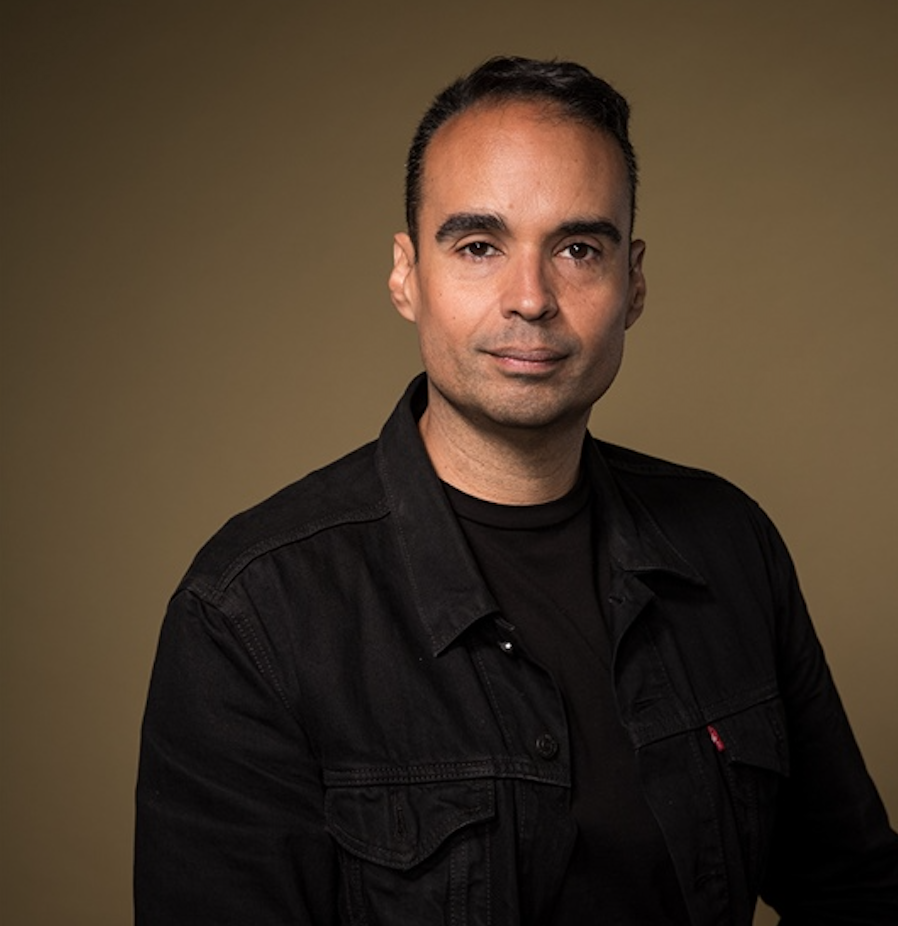 John Tejada is a Vienna born, Los Angeles raised electronic composer. Tejada's output of music began in 1994 and has never let up, including 4 albums for Kompakt, plus releases on Pokerflat, Cocoon, Plug Research, Seventh City, Playhouse, Defected, and his own label of 22 years Palette Recordings. Tejada's also been responsible for remixing dozens of acts including The Postal Service, Télépopmusic, The Field, Bomb The Bass, Way Out West, Kevin Saunderson, Derren Emerson, Gui Boratto, Simian Mobile Disco. Tejada's latest venture as Wajatta (with international star Reggie Watts) is quickly gaining critical acclaim with their debut album being released May 11th.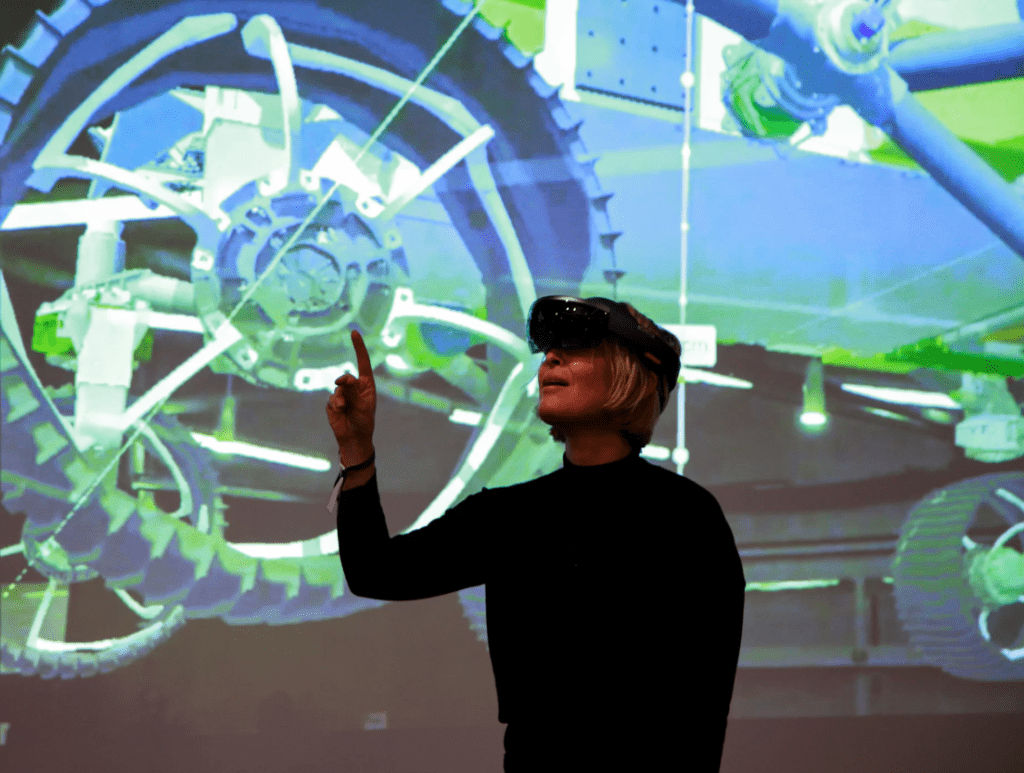 Marijke is a Senior User Experience Designer at the NASA Jet Propulsion Laboratory. On-lab her projects include designing augmented reality tools for spacecraft engineering and Mars exploration, and designing processes and software to support spacecraft operations for the Europa Clipper mission; a spacecraft set to arrive at the Jovian moon in 2025.
Off-lab Marijke is a creative technologist who explores ways to use emerging technologies technologies and science to builds non-traditional electronic instruments and software. She holds a MS from NYU's School of Engineering, and a BFA from the San Francisco Art Institute.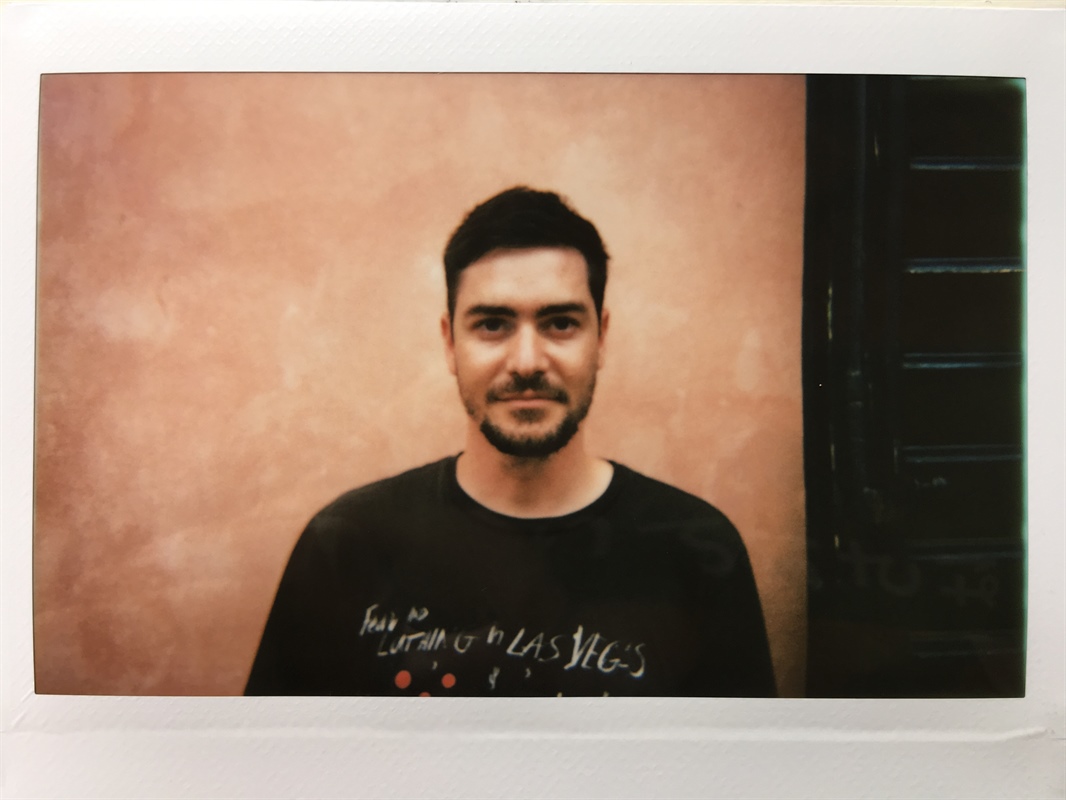 Mike Leisz is a Los Angeles based visual artist who's work revolves around the perceptual systems of computing technology. His work has been exhibited internationally at Tate Modern Britain, Ars Electronica, and the Artec Adressaparken research park in Trondheim, Norway.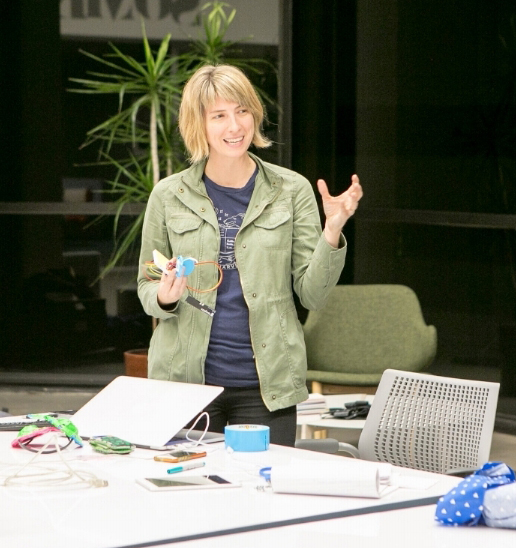 Christine Meinders is an emerging technologies designer who uses collaborative design approaches to create AI design tools and develop community-driven, social AI projects, from a cultural perspective. Her practice focuses on:
UX of AI/ML
Participatory Design
Speculative and Critical Design
She is founder of the community AI research and design group, Feminist.AI, which utilizes participatory approaches to co-create AI projects. The general focus of her research is the design and user experience of Artificial Intelligence, with a focus on culture. In addition to design research, a varied experience in hands-on prototyping and workshops also shapes her approach to design inquiries. She holds an MFA in Media Design Practices from ArtCenter College of Design and an MA in Clinical Psychology from Pepperdine University.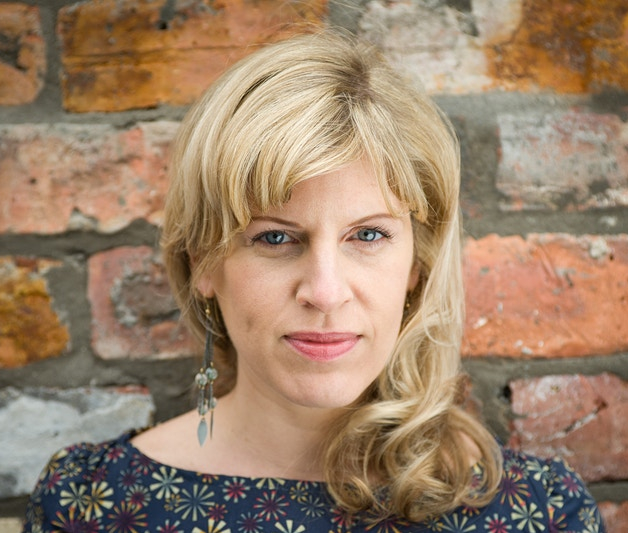 Emily Evans is a sound engineer, music producer, recording studio director and musician. In 2006, she founded The Green Door Studio, a community-access analog/digital recording studio in Glasgow, Scotland, which has been named Recording Studio of the Year (Scottish New Music Awards, 2010), is consistently ranked among the Top 100 Cultural Contributors in Scotland, was called "the beating heart of the Glasgow music scene," by Resident Advisor and has been featured in documentaries for NTS Radio and the BBC. She has recorded and mixed over 100 albums and EP's, 3 named in the top 10 for Scottish Album of the Year and 7 featured in Album of the Year lists in The Wire magazine, The Vinyl Factory and The Quietus. Her clients range from the bittersweet pop of Belle and Sebastian (Matador Records), to the global electronic beat music of Golden Teacher (Rough Trade/ SoulJazz / Optimo Music), the noir rockabilly of The Amazing Snakeheads (Domino Records), the inventive folk of Alasdair Roberts (Drag City), the feminist dub duo LAPS (DFA Records), the Ghanaian Borborbor of Tafi Cultural Group, and the queer industrial disco of Total Leatherette (Milk Records).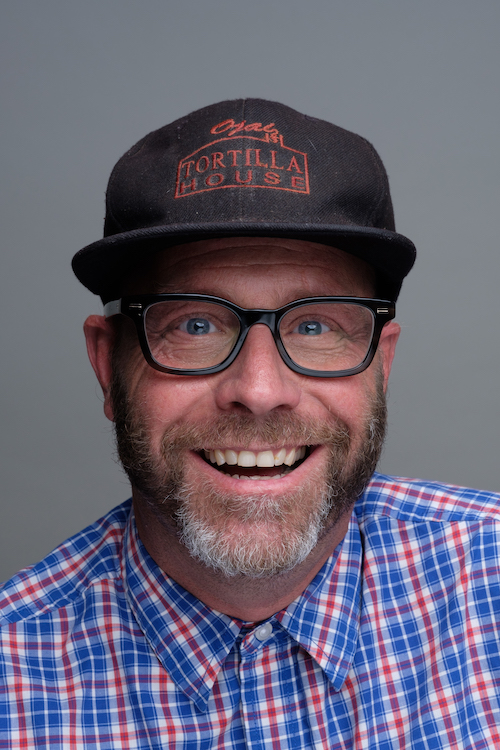 John Baffa has been working in the professional live audio business for almost 20 years; he has been a recording engineer for 12 of those years. He has toured mixing live sound in venues all over the world including the Sydney Opera House in 2010. John has mixed such artists as Lou Reeds Metal Machine Trio, Johnny Cash, Mike Patton, Henry Rollins, and The Melvins. John is the owner and lead engineer of TV Tray Studio, founded in 2003. He has several independent album credits thus far, and has made albums for several Calarts faculty members and alumni, including Vinny Golia, David Johnson, Vicki Ray, David Rosenboom, Plotz, Dr Mint and the Los Angeles Percussion Quartet. He is currently the Production technology director for the School of Music at CalArts and also teaches in the Music technology program.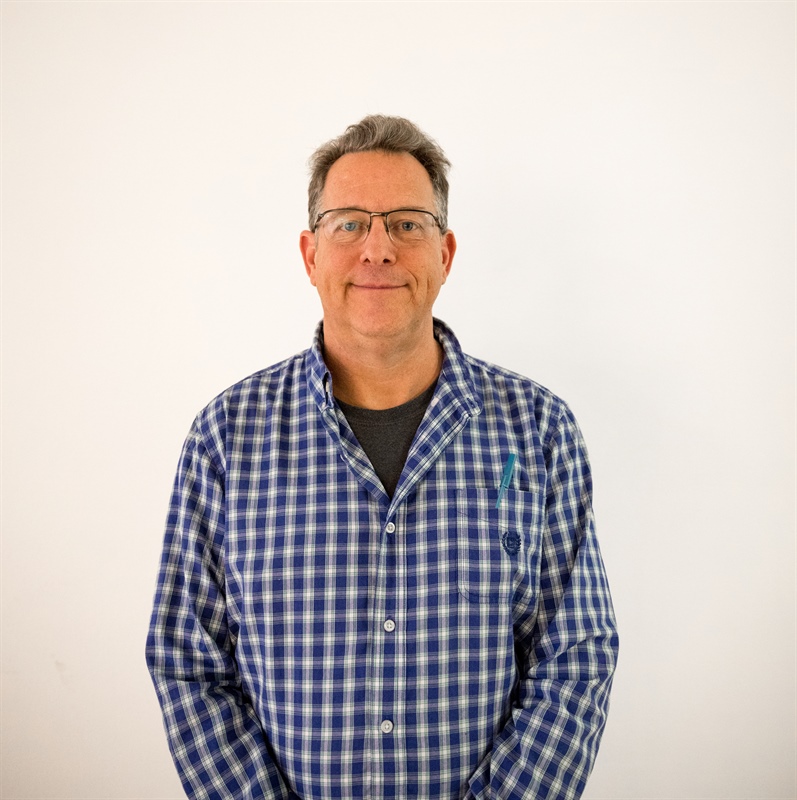 Production Manager
Bob Clendenen was born in 1961 in Atlanta, GA. He received his B.M. Cum Laude from the Cincinnati Conservatory of Music, and an MFA in Music Composition from the California Institute of the Arts. Bob has worked with a wide variety of artists from grammy award winning jazz bassist Charlie Haden to singer/songwriter Stew. Bob has also opened for artists as diverse as Frank Black of the Pixies to the de-funked east coast jam band The Ominous Seapods. His major composition instructors included Brian Fernneyhough, John Harbison, Jonathan D. Kramer, Paul Lansky, Stephen L. Mosko, Allen Sapp, and Morton Subotnick. As a composer he has won numerous grants and awards, among them a Young Composers Award from A.S.C.A.P. He was a featured composer in the Visiting Composers Series 1989/90 at the Cincinnati Conservatory of Music, and has given lectures on his music at both the Cincinnati Conservatory of Music and California Institute of the Arts. Bob was a co-founding member of the L.A. based band FOOD (1996-2001) playing trpt., synth., gtr., vocals, and occasional percussion. Bob has also led his own projects under various titles. His commissions include the Pittsburgh New Music Ensemble, California E.A.R. Unit, Percussion Group Cincinnati, CalArts New Millennium Players, and various solo artists. Bob has had numerous performances of his compositions in the U.S.A., and FM radio broadcasts throughout the United States. As a producer he has managed more than 3,000 concerts in California and one at the Kennedy Center for the Performing Arts in Washington, D.C. Bob is on the faculty and staff at California Institute of the Arts.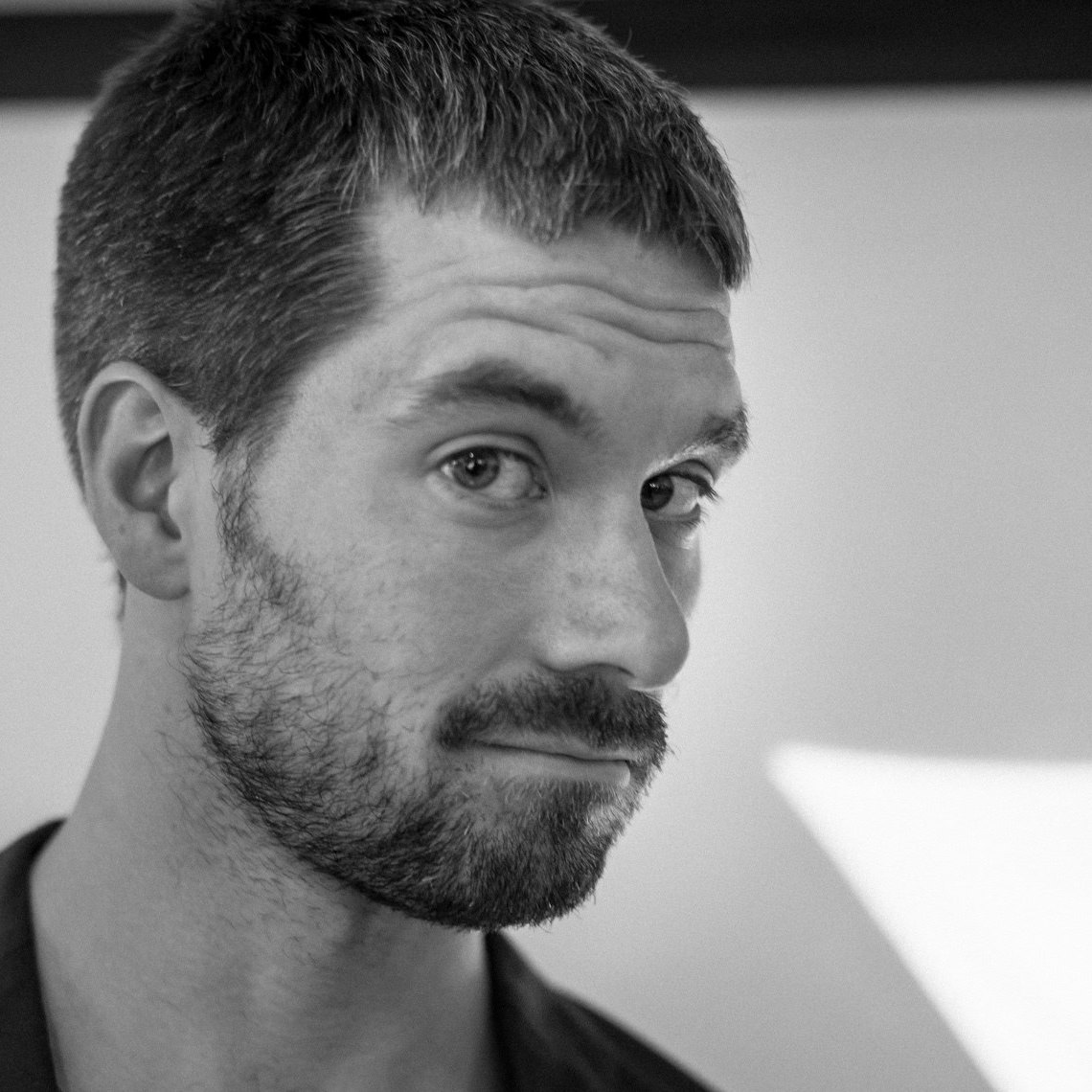 Jesse Garrison is an emerging Los Angeles-based multimedia artist and video designer. His work ranges from media design for live performances to interactive installation to virtual and augmented reality experiences. His most recent work includes The Dial, an augmented reality / projection mapping installation that premiered at the 2019 Sundance Film Festival. He co-founded NightLight Labs, an interactive media design studio, he holds an MFA from CalArts, is a member of the Builders Association and is a Sinking Ship Productions Associate Artist. Previous work includes: Formulae and Fairy Tales (Invertigo Dance Theater, LA), The Woods (Automata, LA), Hear Their There Here (St. Ann's Warehouse), Thread (BODYART, Edinburgh Festival Fringe).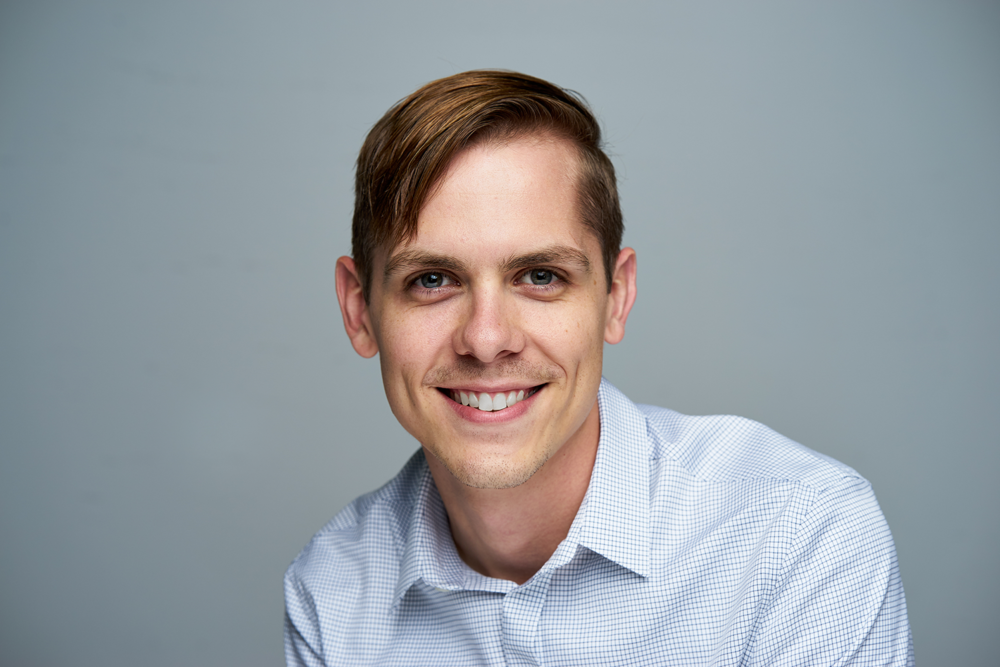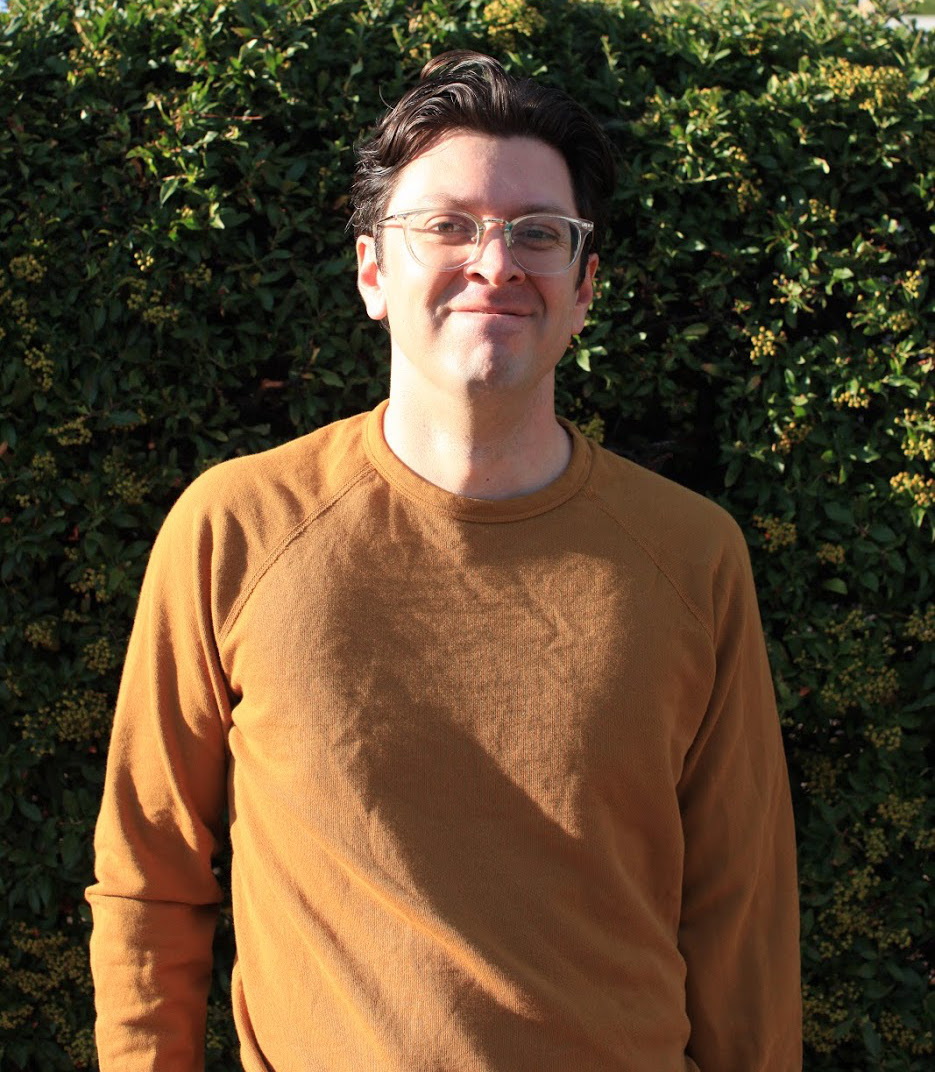 Eric Heep is a performer and composer in Santa Fe, NM. His work generally includes incorporating existing technology in novel ways, coding, and experimental and procedural sound. In his work, he strives to expose the processes and form of natural phenomena. He has had his work performed for or at The Dog Star Festival, the wulf., The Geffen Contemporary, CCRMA, The Readers Chorus, and more. He received his BFA (2014) and MFA (2016) in Music Technology at California Institute of the Arts.
Previous work experience includes Kadenze as a programmer creating automatic graders for audio focused online classes, TechMDinc as a themed entertainment show programmer and Meow Wolf (in Santa Fe, NM) as a sound technologist and network audio systems designer.